EST.1940.
Welcome to Exeter Turkey Farm
Traditionally reared free-range bronze turkeys and free-range geese
Welcome to Exeter Turkey Farm, home of Tasty Bird.  You will easily find us just outside Exeter at Glebelands Farm, Upton Pyne.  We are a third generation family farm and have specialised in producing Christmas poultry since 1940. In addition to producing Devon's finest turkeys and geese we grow crops and rear beef cattle on our farm.
Our vast experience and traditional approach ensures a bird with great taste and texture unlike mass produced birds you can buy from a supermarket.  We are proud to produce a high quality British 🇬🇧 product. 
Family Run – Free Range – High Welfare Poultry – Slow Grown – Dry aged for a fuller flavour and succulent texture – Oven Ready. 
Now taking orders for Christmas 2021
.
Keeping our customers and staff safe during these unprecedented times is paramount. This year we are operating a drive through collection system, you will not need to leave your vehicle, our dedicated turkey team will load your order for you.
F
Collection Information
Closer to the collection date we will contact you to find out which time slot you would like. Be sure to add info@exeterturkeyfarm.co.uk to your contacts and check your junk mail.
To help us ensure the smooth running of our Farm Gate collection day on Thursday 23rd December it would be helpful if you would be able to let us know roughly what time you intend to come to the farm by choosing one of the time windows below.
8am – 10am / 10am – 12 noon / 12 noon – 2pm / 2pm – 4pm / *4pm – 6pm
*We anticipate that the 4pm-6pm slot is going to be extremely busy so if you are able to come earlier that would be helpful for everyone.
Please have your order number and order name to hand,  stay in your vehicle and drive slowly and carefully around our turkey drive through following any instructions that you are given. 
Members of our team will be on hand and will ideally place your order in the boot of your vehicle.
Should you need to contact us on collection day please call Mike on 07889 825796.
We look forward to your reply and to welcoming you to the farm on Thursday 23rd December.
With kind regards
The Leach Family
Delivered Orders
A third party courier will deliver your order on Tuesday 21st December.
r
Deadline for orders is the 21st December
Collect Or Deliver
Buy Online

How It was
Farm's history
The first generation started farming turkeys at Glebelands Farm, Exeter back in the 1940's. A lot has changed since then!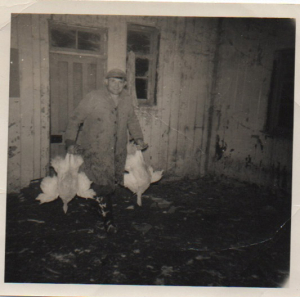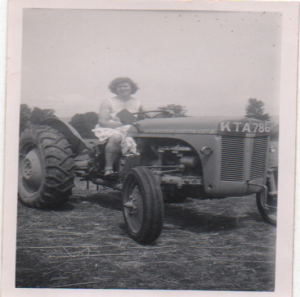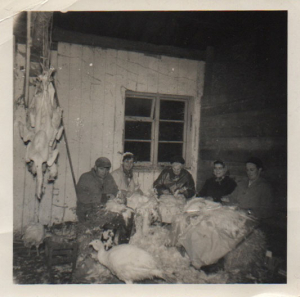 60 years on and Glebelands Farm has grown into one of Devon's largest producers of Christmas turkeys. With state of the art facilities and extensive cold storage.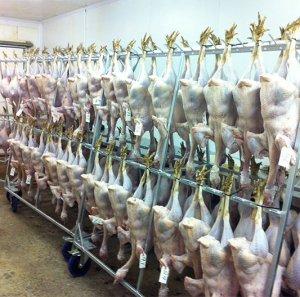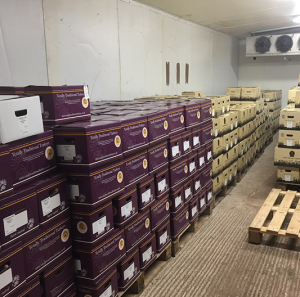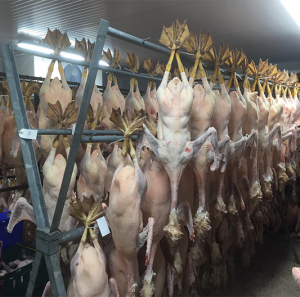 The 4th Generation Glebelands Farm Turkey Farmers are already very interested in the farm!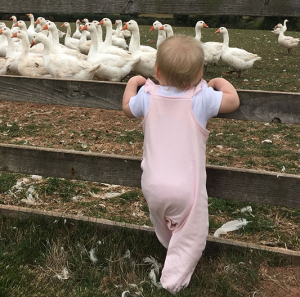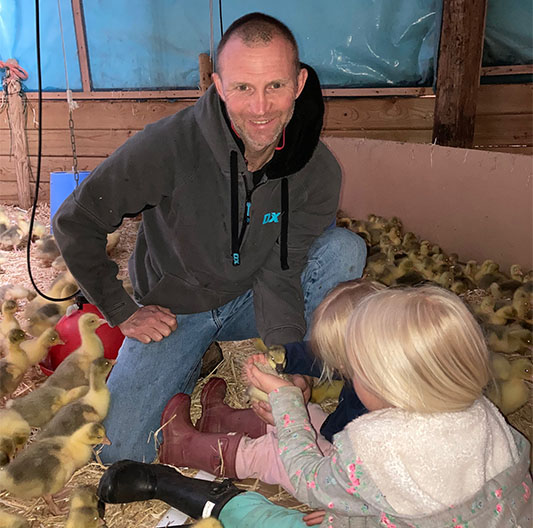 Testimonilas
From Our Customers
"I ordered my familys turkey from Tasty Bird last Christmas and it couldn't have been easier or tastier!
The website was really easy to navigate, I had a question about collection and the team answered really quickly and were super helpful.
The farm was easy to find and only a short drive out from Exeter.
The turkey was beautiful and delicious!
It was also really well presented, which showed the care that had gone into raising them.
I will be ordering again for this year!!!"
"For years we've ordered our Christmas turkey from Glebelands Farm. Yes, they're more expensive than the supermarket, but that's what you get for excellent quality meat, the turkeys are undeniably tasty and moist. Glebelands Farm are a pleasure to deal with and are easily accessed on the outskirts of Exeter. Make the change, you won't be disappointed. Sarah Toms – Tedburn St Mary"
Having used Glebelands Farm for some years now, I thought it was about time to show some appreciation.
The ordering process is so straight forward, with accurate guidance for the size you require and in a per person format as well as weight for us folk that still can't figure that part out! Christmas is always fun but hectic and busy. Being located at Upton Pyne makes it so convenient. No queuing in Christmas shopping traffic, no parking issues and only minutes from Exeter. Being a small village it's easy to find and really gets festive feeling kick started. Once you arrive there's minimal wait. You're met with a smile and beautifully packaged bronze bird. The flavour and quality of the meat is unrivalled.
"We have had a Goose (and often a small turkey as well) from Glebelands Farm for a number of years. The family are a real pleasure to deal with and greet us like long lost friends on collection day. On one occasion we had our order delivered which was brilliant. We still prefer to collect in person though.
The farm is easy to find, just a short drive (about 10 mins) from Exeter city centre and easily located within the village of Upton Pyne. The birds are beautifully presented. It is obvious that a great deal of time and effort goes into each order.
For those not so handy in the kitchen cooking instructions are provided. And there are plenty of hints and tips on the website. Once cooked the meat is succulent, flavoursome and delicious. It really is the highlight of our Christmas and is always a talking point amongst our guests.
Long may the Leach family continue to produce such fabulous turkeys and geese! Jane, Exeter"
"I have bought my Christmas Turkey or Goose from Exeter Turkey Farm for a number of years and will continue to do so.
The website is easy to navigate and queries are answered with good humour.
The birds are well presented in a box and accompanied by a fool proof cooking guide and tips on how to make best use of the leftovers.
The farm is close to the main road so it is easy to find and the staff are really kind and helpful.
I would recommend this family firm to anyone.
Linda
Crediton."